Checkered Best Blanket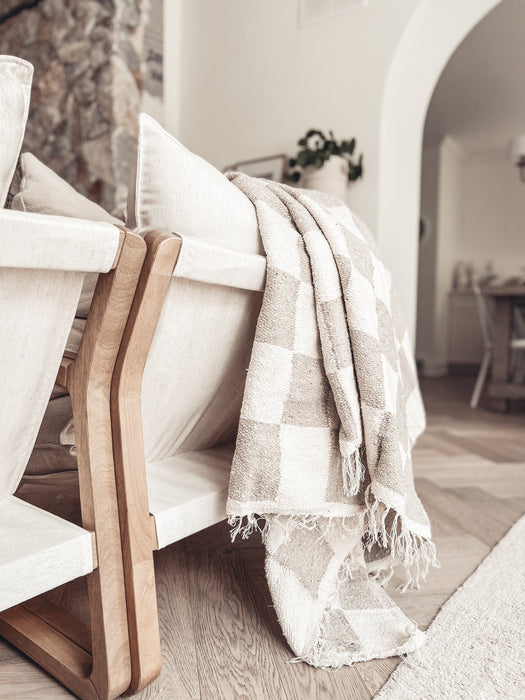 Both beautiful and sustainable, this handmade heavyweight blanket is made of reclaimed fibers derived from 100% post-consumer materials containing a special blend of cotton, acrylic, and polyester.
Designed to be your go-to blanket - perfect for a home accent throw to cuddle up with & rugged enough for your weekend adventures up the coast! These are tightly woven throws can double as a rug!
Designed in California, Artisan made in Mexico.
Natura Base
Beige Checker
Measures 83 × 52
3.5lb
Eco-friendly information
Packaging: Plastic-free and Recyclable

Product Materials: Nontoxic, Plastic-free, Recycled, Reusable, Upcycled, and Vegan

Production: Ethically sourced and 

Sustainably sourced